The Greyhound Adoption League of Texas - Central Texas Chapter, or GALT-CenTex, is a volunteer only, non-profit organization that is committed to the assistance of greyhounds in and around the Central Texas area.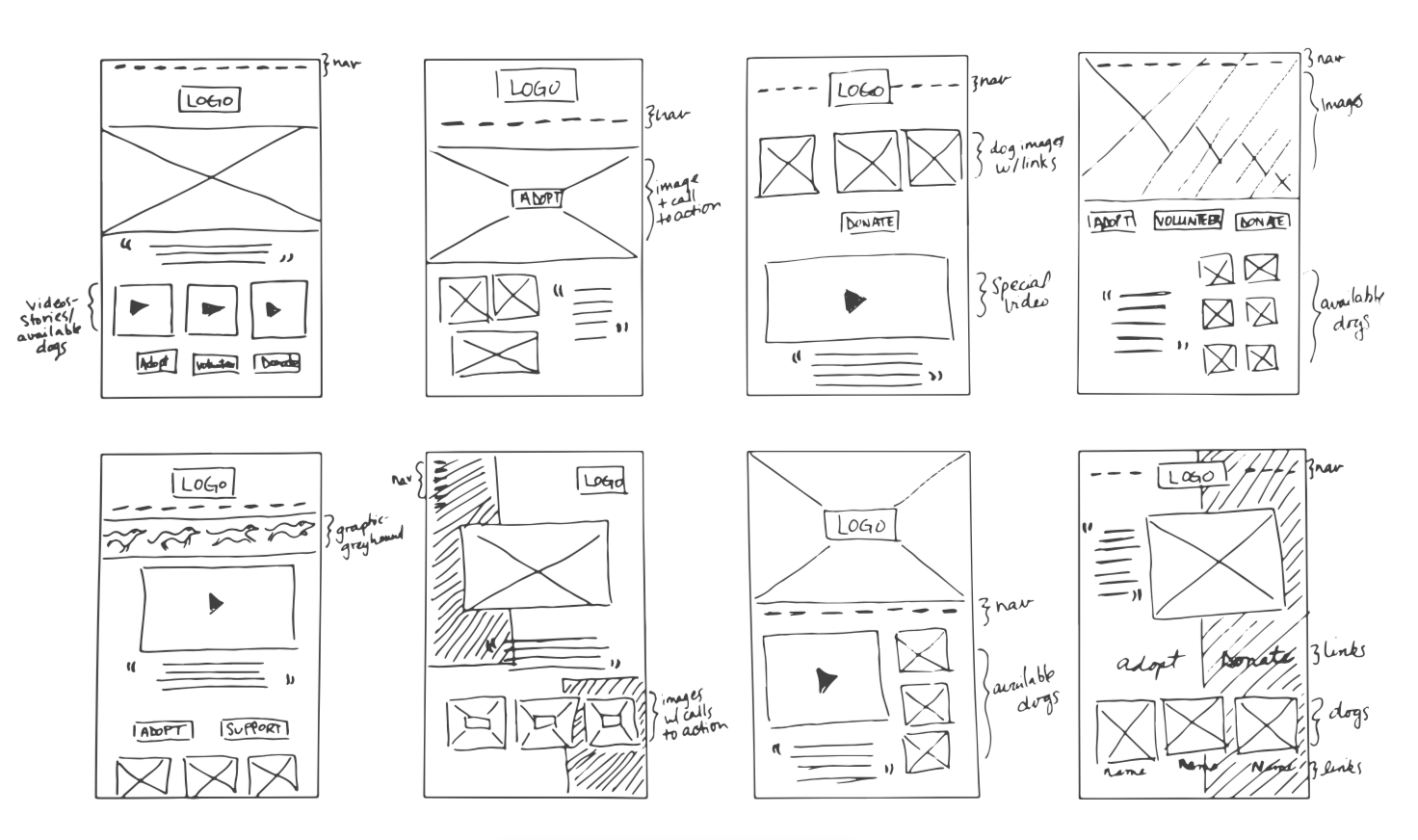 The target demographic of the GALT organization is dog lovers, age 30+, with relatively fluid incomes. Keeping this in mind, I first overhauled the GALT logo to reflect a modern, streamlined star graphic. I selected and applied a geometric sans serif font in order to promote a clearer, more memorable logo impression.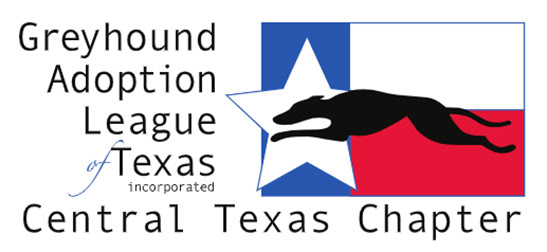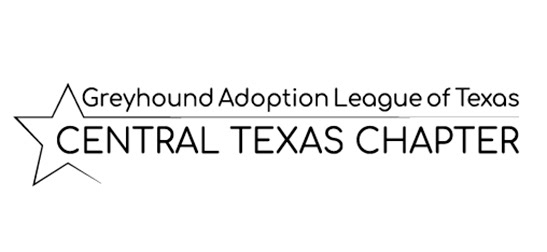 In order to facilitate smoother navigation, I decluttered and restructured all information on both the home and call-to-action pages of the site. I also selected a new color palette that exudes a sense of warmth and friendliness.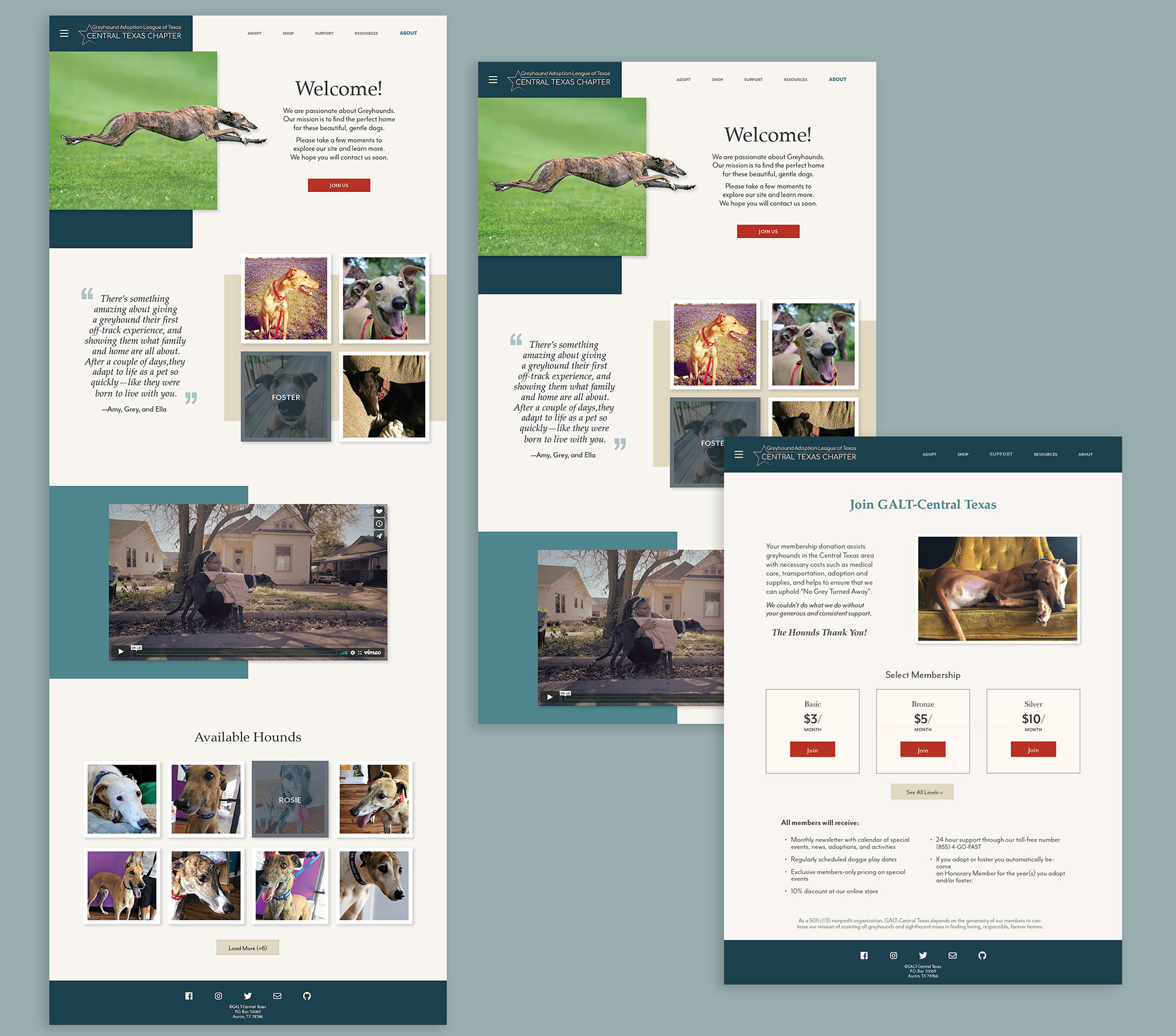 The new layout of the homepage provides an easy-to-follow introduction to the organization, and effectively points the visitor toward a clean and simple application for joining the group.